Dr. Jake Deller is the president of GEL. He's the Aeta's top enemy.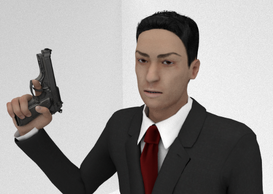 Weapons
History
Doctor Deller doesn't have much history, just that he took over GEL and made thousands of replicas of himself.
Appearances
Trivia
His last name was originally supposed to be spelled 'Deler'
His middle name is rumored to be 'Tyrone'
He is still in 4th grade.
Ad blocker interference detected!
Wikia is a free-to-use site that makes money from advertising. We have a modified experience for viewers using ad blockers

Wikia is not accessible if you've made further modifications. Remove the custom ad blocker rule(s) and the page will load as expected.